2000 Arm Lymphedema Sleeve By Juzo
NO RETURNS ON CHESTNUT COLOR AS THIS IS DYED TO ORDER
When to Take Measurements
It is important that the edema is at its most reduced state. Most often this is found first thing in the morning or at the end of treatment.
How to Take Length Measurements
Length measurements should be taken at each circumference. It is recommended that you mark the arm with a non-permanent, non-toxic marker at each circumference measurement made. The length measurement is then taken from point 'C' along the inside of the arm to each circumference point.
Measurement Points
Circumference point 'C' is the point of greatest compression and therefore the most important point. This point is found distally on the arm where the wrist meets the hand. One should find the smallest circumference at this point.
Circumference point 'E' is found at the middle of the elbow.
Circumference point 'G' is taken around the upper arm at the axilla. For ease in determining this point, place a book up into the arm pit area. Point 'G' on the arm will be even with the top of the book.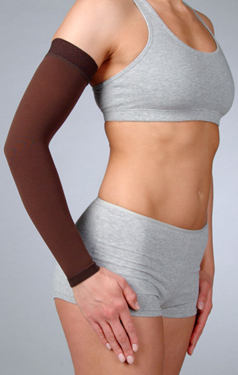 New!  
The new 2000 Series Arm Sleeve offers: 
extreme softness

homogenous sheer knit

inconspicuous aesthetic appeal

high elasticity for a natural freedom of movement

breathable
This sleeve includes the silicone border. Ideal for those who maintain an active lifestyle.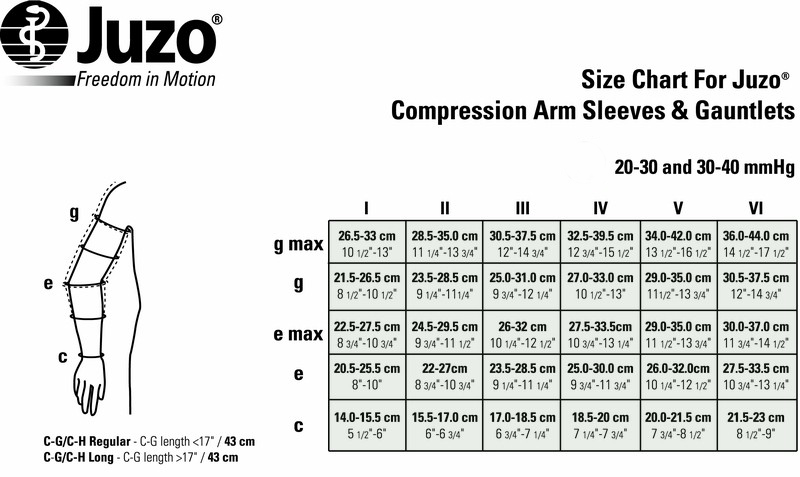 (close this)
PRICE MATCH GUARANTEE
Get the lowest price on Juzo 2000 2000 Arm Lymphedema Sleeve By Juzo.
We are dedicated to always offering the best service and value to our customers.
We will match the price, at the time of purchase or until 7 days after your purchase
, on a Price Match Guarantee product if you find the same item ( Juzo 2000) at a lower price at a Designated Major Online Retailer or at a local retail competitor's store in the US.
Here's how:
If you find a qualifying lower price online,
send us an eMail
with the products you are buying and the web site and the URL of the product with the lower price. On qualifying products, we will then verify the current price to complete the price match.
Exclusions apply including, but not limited to close-outs, special daily or hourly sales, limited quantity sales, flash sales and items for sale Thanksgiving Day through the Monday after Thanksgiving.
Please view the full details here.