Nearly Me Tender Touch Silicone Gel Pad
SKU:
Nearly Me Tender Touch 16-000-12

Silicone gel pads for use in clinics, hospitals, emergency rooms and nursing homes to help reduce pressure and friction.
TENDER TOUCH Silicone Gel Pads are made of pure silicone gel that is soft, flexible and self adhesive.
Each sheet conforms to pressure prone areas to help soften skin; reducing dryness and cracking which can lead to skin breakdown.
These Pads protect sensitive skin against pressure, friction, shearing and can help reduce scarring.
Pads are slightly adhesive so they remain in place to make taping or wrapping easy.
They are non-sterile but are washable, reusable and can be autoclaved.
Available in a convenient dressing size, which can be cut to any shape if necessary.
Pads are non-sterile.
Made in the U.S.A. with U.S. materials.
One size: 3.5" x 3.5" x 1/8"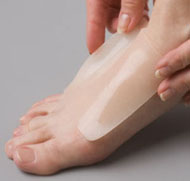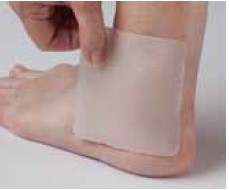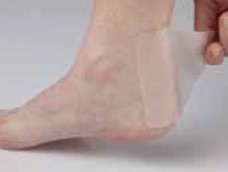 (close this)
PRICE MATCH GUARANTEE
Get the lowest price on Nearly Me Tender Touch 16-000-12 Nearly Me Tender Touch Silicone Gel Pad.
We are dedicated to always offering the best service and value to our customers.
We will match the price, at the time of purchase or until 7 days after your purchase
, on a Price Match Guarantee product if you find the same item ( Nearly Me Tender Touch 16-000-12) at a lower price at a Designated Major Online Retailer or at a local retail competitor's store in the US.
Here's how:
If you find a qualifying lower price online,
send us an eMail
with the products you are buying and the web site and the URL of the product with the lower price. On qualifying products, we will then verify the current price to complete the price match.
Exclusions apply including, but not limited to close-outs, special daily or hourly sales, limited quantity sales, flash sales and items for sale Thanksgiving Day through the Monday after Thanksgiving.
Please view the full details here.